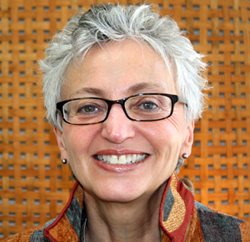 Carolyn M. Mazure
Director, Women's Health Research at Yale; Professor of Psychiatry and Psychology; Associate Dean for Faculty Affairs, Yale School of Medicine
Carolyn M. Mazure is a professor of Psychiatry and Psychology, Associate Dean for Faculty Affairs at Yale School of Medicine, and Director of Women's Health Research at Yale, the nation's leading research center focused on women's health and gender differences in health. She is noted for her research on depression and gender differences in this illness, the interplay between stress and depression, and behaviors such as smoking that co-occur with depression. She was the first to recognize that severe stress is a more potent pathway to depression in women than men.
Recognizing that data on gender differences were lacking across many fields of research, she established Women's Health Research at Yale in 1998 to focus on the full gamut of women's health concerns and lead efforts to integrate the study of gender differences and gender-specific medicine into the wider biomedical landscape.
Since inception, Women's Health Research at Yalehas awarded more than $4 million for innovative, highly relevant studies of women's health. Under Dr. Mazure's direction, the center has become a national model, building interdisciplinary research collaborations, training and launching the careers of new women's health researchers, and connecting with the community. S
he is the recipient of numerous awards, including the Stephen Fleck Clinician and Teacher Award from Yale, and national awards including the Marion Spencer Fay Award from the Institute for Women's Health and Leadership and the American Psychological Association Distinguished Leadership Award from the Committee on Women in Psychology. She was inducted into the Connecticut Women's Hall of Fame as the creator of Women's Health Research at Yale. She publishes extensively on her research, and has provided testimony to the U.S. Congress, appeared on national television, and been a guest on NPR.