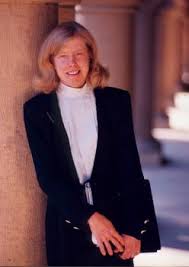 Deborah L. Rhode (Yale University BA, Yale Law School JD)
Ernest W. McFarland Professor of Law, Director of the Center on the Legal Profession, and Director of the Program in Law and Social Entrepreneurship, Stanford University; Former Fellow, Yale Corporation
Deborah L. Rhode is the Ernest W. McFarland Professor of Law, the director of the Center on the Legal Profession, and the director of the Program in Law and Social Entrepreneurship at Stanford University. She is the founding president of the International Association of Legal Ethics, the former president of the Association of American Law Schools, the former chair of the American Bar Association's Commission on Women in the Profession, the former founding director of Stanford's Center on Ethics, a former trustee of Yale University, and the former director of Stanford's Institute for Research on Women and Gender.
She also served as senior counsel to the minority members of the Judiciary Committee, the United States House of Representatives, on presidential impeachment issues during the Clinton administration. She is the most frequently cited scholar on legal ethics. She has received the American Bar Association's Michael Franck award for contributions to the field of professional responsibility; the American Bar Foundation's W. M. Keck Foundation Award for distinguished scholarship on legal ethics, the American Bar Association's Pro Bono Publico Award for her work on expanding public service opportunities in law schools, and the White House's Champion of Change award for a lifetime's work in increasing access to justice. She is a member of the American Academy of Arts and Sciences and vice chair of the board of Legal Momentum (formerly the NOW Legal Defense and Education Fund).
Professor Rhode graduated Phi Beta Kappa and summa cum laude from Yale College and received her legal training from Yale Law School. After clerking for Supreme Court Justice Thurgood Marshall, she joined the Stanford faculty. She is the author or coauthor of over twenty books and over 250 articles. She also serves as a columnist for the National Law Journal and has also published editorials in the New York Times, Washington Post, Boston Globe and Slate. Recent publications include The Beauty Bias, Women and Leadership, Legal Ethics, Gender and Law, Moral Leadership and Access to Justice.