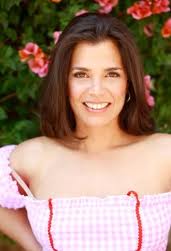 Kamala Lopez (Yale University BA)
Actress, Director and Political Activist
Kamala Lopez is an award-winning actress, screenwriter, director and producer. Born in New York City to an Indian mother and a Venezuelan father, Lopez lived with her parents in Caracas until age 14 when the family returned to the United States. While still in high school in Brooklyn, she was cast on Sesame Street as Mercedes, Maria's cousin, a role she portrayed for two seasons before being accepted to Yale where she double majored in Philosophy and Theatre Studies.
Lopez has worked as an actor in over thirty feature films including Born in East L.A., Deep Cover, The Burning Season (winner of 2 Emmys, 3 Golden Globes and the Humanitas Prize), Clear and Present Danger, Lightning Jack, and I Heart Huckabees. She has starred in over sixty television shows including Medium, 24, Alias, and NYPD Blue. She also hosted the PBS series Wired Science.
Lopez formed production company Heroica Films in 1995 with the mission to write, direct and produce media for women, about women and utilizing women both in front and behind the
camera. Since then Lopez and Heroica Films have produced, directed and written many short films, several features, film festivals, podcasts and virtual internet media campaigns.
Her feature directorial debut, A Single Woman, about the life of first Congresswoman Jeannette Rankin, won the 2009 Exceptional Merit in Media Award from the National Women's
Political Caucus and screened by invitation in the United States Congress, at the Smithsonian Institution, the United Nationsand National Arts Club as well as universities across the country. In 2012 her short Spanish-language film Ese Beso won the Audience Award at the Boyle Heights Latina Film Festival.Her romantic comedy feature film (writer/actress/producer) Legal Affairs goes into production the summer of 2013.
Lopez is Founder and Executive Director of The ERA Education Project, a new national media campaign to educate the public about the need to ratify the Equal Rights Amendment. She is the Founding Director of the Los Angeles Bureau of GlobalGirl Media, which nurtures the voices and self-expression of young girls internationally. Lopez sits on the Boards of Girls & Gangs and The Women's International Film and Television Showcase. She served on the Board of Young Artists United and has worked with Los Angeles Mayor Antonio Villaraigosa's Office in his Parnership for L.A. Schools in South Central Los Angeles as well as working with H.E.A.R.T., the L.A. Unified School District's Gang and Crime Prevention Unit.
In 2009 she was given a retrospective at the Museum of Latin American Art for her work in film and television. She is a blogger for the Huffington Post and an Aspen Institute Scholar. Lopez is a 2011 Woman of Courage award-winner (from NWPC) and was named one of the 21 Leaders for the 21st Century by Women's eNews in 2012.