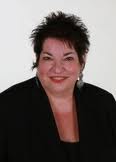 Patricia Russo
President, The Women's Campaign School at Yale
Patricia Russo is a social activist and fund raising entrepreneur focused on improving the quality of life for women in Connecticut and the United States. For over twenty five years she has held numerous leadership positions in public, private and not for profit sector arenas centered on women's rights. She has also held leadership positions in federal, state and local political campaigns.
Currently, Patricia serves as President of the Board of Directors of the Women's Campaign School at Yale University. She is also a member of the Council of Women's Health Research at Yale University and co chairs its Philanthropy and Communications Committee.
After twenty three years as a member of Connecticut's Permanent Commission on the Status of Women (PCSW), including eight years as its Chair, she is now Commissioner Emerita on behalf of the agency. She is a member of the PCSW's Fourth Congressional District Advisory Council and is an honorary member of the National Coalition of 100 Black Women.
Patricia lived in Tokyo, Japan for three years. During that time she served as a member of the Executive Committee of Democrats Abroad-Japan, leading voter registration and fund raising initiatives. She also co-chaired the U.S. State Department's mentoring program for Japanese women attending graduate school in the United States.
Patricia was the founder of the Connecticut Women's Agenda, a state-wide advocacy coalition comprised of women leaders. She is also a founder of the Women's Business Development Council of Connecticut, which assists women entrepreneurs. She is a founder of the Connecticut NARAL Foundation, which educates and protects women's reproductive rights. She also served on the Board of the Connecticut Women's Hall of Fame.
Professionally, Patricia served as the Director of Southern Fairfield County's Centers for Planned Parenthood of Connecticut. She also served as Executive Director of the Middlesex County Sexual Assault Crisis Center and as Development Director for the Discovery Museum in Bridgeport, Connecticut.
She has received numerous awards and citations for her leadership in the area of women's rights. She has been named "Woman of the Year" by the Connecticut Chapters of both the American Association of University Women (AAUW) and Business and Professional Women (BPW). She was also the recipient of the prestigious Hannah G. Solomon award, given by the National Council of Jewish Women. She also received the National Abortion Rights Action League of Connecticut's Catherine Roraback Leadership award. She has been frequently interviewed and quoted in national, state and local newspapers and magazines. She speaks extensively on a panoply of issues of importance to women before many national women's organizations and is a regular guest speaker at the Clinton Foundation.
Patricia holds a Bachelor of Arts degree in Political Science from the George Washington University and a certificate in health care and non-profit management from the Yale University School of Management.
While an undergraduate student, Patricia served as an intern to U.S. Congresswoman Bella S. Abzug (D-NY), who's indomitable spirit inspires her to this day.