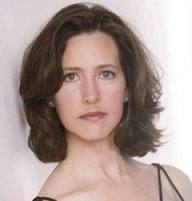 Ursula Burton (Yale University BA)
Council member, YaleWomen; Partner, Five Sisters Productions
Ursula Burton is a filmmaker, actor and co-founder of Five Sisters Productions. Together with her four sisters, Burton has produced commercials, PSAs, short films and feature films includingLetting Go of God (Showtime), Just Friends (AMC), Manna from Heaven (MGM) and Temps. Burton wrote and directed the award-winning comedy, The Happiest Day of His Life, which won a Viewer's Choice Award on MTV's LOGO Channel and qualified for the Academy Awards, and is currently being used in academic and social programs as an educational tool to promote open conversations about gender. Projects now in production include Old Guy (a comedic web series about the image of aging in the media) and Kings, Queens, & In-Betweens (a documentary on drag queens, kings, and transgender performers in Ohio). Projects in development includeMercury 13 (a feature inspired by the 13 women tested to be astronauts in 1961) and a fairy tale feature film. In addition, the specialty card decks she created, "52 Questions Before Marriage or Moving In" and "52 Questions Before Baby," are being distributed by the acclaimed therapy and research center, The Gottman Institute.
As an actor, Burton's had recurring roles on The Office, The War at Home and the hit BBC sitcom My Family, and is currently recurring on Grey's Anatomy and Hart of Dixie. Other TV roles includeCastle, Scandal, 2 Broke Girls, Happy Endings, The Middle, Criminal Minds, Touch, Ghost Whisperer, The Young & The Restless, The Ellen Show, The Bold & the Beautiful, Shake It Up!,Spy and The West Wing. Film roles include Sgt. Bilko, Mafia!, Death of a Saleswoman and The Divine Secrets of the Ya-Ya Sisterhood. Voice work includes the BBC Radio 4 "The Hireling,"Doctor Who, Dark Shadows and Stargate.
Burton graduated from Yale University cum laude and now sits on the YaleWomen Council, is a board member of both YaleWomen LA and The Yale Club of LA and is a member of the Alliance of Women Directors.